On this occasion I would like to explain the characteristics of Crescent Sunn (crotalaria Juncea) as nematicide. First, we will put this problem in context and then we will break down some of the advantages of this crop in relation to the control of this type of pathogens.
What are nematodes?
Nematodesare malicious pathogens found in the soil that can cause serious damage to crops preventing them from developing and growing normally. They are increasingly difficult to control so it has been important to generate alternatives to be able to fight against them in an effective way and without disadvantages for the health of the crop itself.
How could nematodes be controlled until now?
The best alternative we have had to date have been agrochemicals, but these have many disadvantages for our crops. To name a few, agrochemicals are not able to control all the nematodes found in our soil. On the other hand, they are very aggressive and can kill not only nematodes, but also eliminate part of the bacteria that are beneficial for our crops.
These factors were a real headache for farmers who saw how their crops were not able to grow normally and achieve the purpose for which they had been planted. Fortunately, there are currently alternatives such as Crescent Sunn that provide numerous advantages for the fight that farmers maintain against these pathogens. Keep reading and you will discover how this legume we produce can make a difference in your fight against this type of problem.
How does Crescent Sunn (Crotalaria Juncea) eliminate nematodes?
There are several reasons why Crescent Sunn can help you in the control work in your harvest, we will list and explain only some of them, but remember that it has us at your disposal to offer you more information about it and even advise you on your specific use case.
It is a non-host crop
First of all, Crescent Sunn is a non-host crop, so nematodes do not have the ability to reproduce and inevitably die.
Monocrothalin exudation
One of the main characteristics that helps us in the fight against nematodes is that Crescemt Sunn has the ability of exudation by its roots of a substance called monocrotaline. It is a natural nematicide, which will cause the nematode population to drop drastically.
Incorporation of organic matter
Thirdly, the incorporation of organic matter from Crescent Sunn (Crotalaria Juncea) increases the natural enemies of the pathogen in our soil (also called biocontrol elements) and that these effectively combat the population of nematodes.
Our conclusion
Crescent Sunn (Crotalaria Juncea) is an effective way to control soil nematodes apart from having a dual use both as a forage crop and as green manure.
In ESSEEDS we have a great experience and we are producers with international distribution of this legume (Crotalaria Juncea) as well as others. We can help you determine the best alternative in your specific use case.
We will be happy to assist you in our usual communication channels to provide you with more information about this and other seeds that we distribute internationally. You can contact us by filling out the contact form.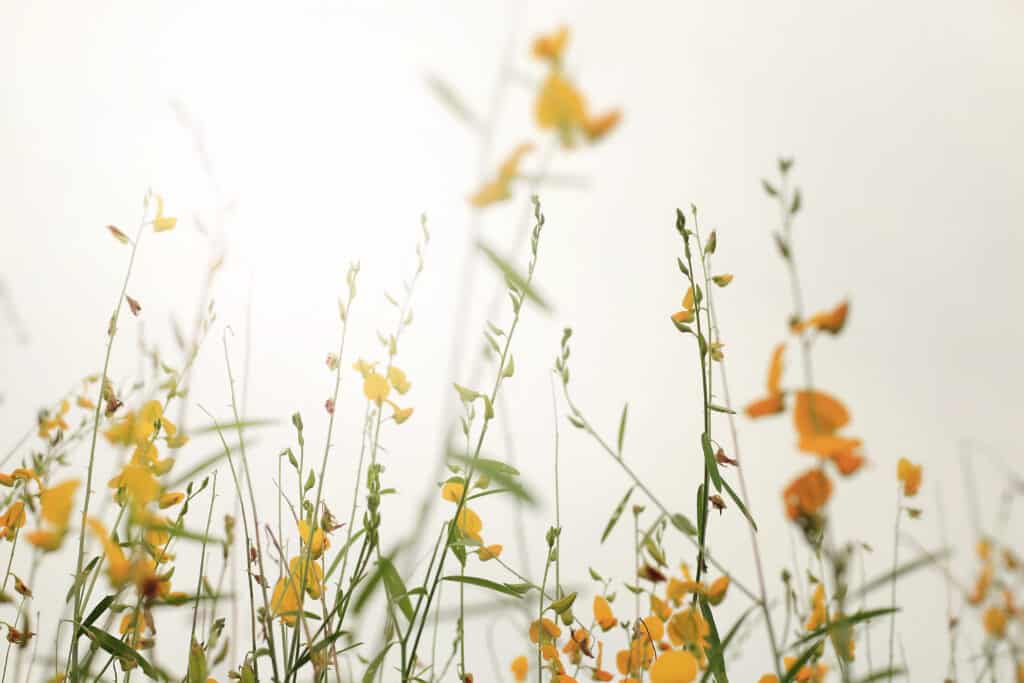 Video version
If you prefer, we have prepared a video version (just under 3 minutes) of this same article so that you can access the content in a simpler way.
In the video: David Martín (manager at Efecto Soluciones, S.L.)