Pasto Zakat, belongs to the family of grasses, and stands out for its versatility of adaptation to different types of agricultural land and poor soils, achieving a remarkable result in production in saline soils. It is a crop that can be used for grazing, henification and silage. With very good results in dairy and beef cattle.
It also highlights its use in sport horses since it is a pasture with very good energy values. Its fiber is very digestible which makes it a crop with very good percentages of intake by animals.
Zakat is a crop that does not stand out for its rapid establishment, its fullness in production achieves it from the second year onwards.
Vegetative cycle: Pluriannual up to 6 years.
Growth: Erecto and sponsee.
Height: up to 1,20 mtr.
Growing season: warm season.
Dissemination: Seeds.
Soils: Deep, well drained.
Tolerance to drought: High.
Tolerance to frost: High.
Tolerance to salinity: High.
Tolerance to waterlogging: Very high.
Dry matter production: 18 – 20 Tn/ms
Palatability: Excellent.
Toxicity: None.
Sowing density: 8 – 10 kg.
Epoch of sowing: Beginning of warm epoch.
Sowing depth: 1 cm.
Observations: Forage production.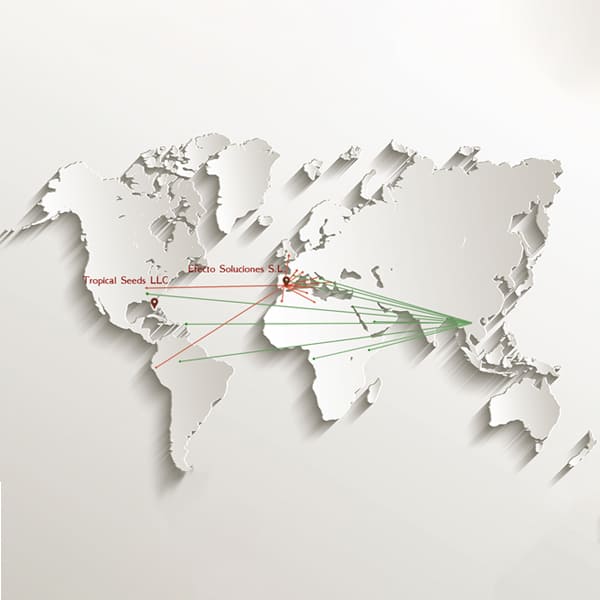 Responsible: Efecto Soluciones S.L.
Purpose of the collection and processing of personal data: to manage the request you make in this contact form.
Rights: You can exercise your rights of access, rectification, limitation and deletion of the data in info@efectosoluciones.com, as well as the right to file a claim with a control authority.
Additional information: In the privacy policy you will find additional information about the collection and use of your personal information. Including information on access, retention, rectification, deletion, security and other topics.