Siambasa glass® belongs to the grass family, more specifically to the Panicum Maximum species, with which we achieve an excellent relationship between production and quality. It is an excellent alternative for both the agricultural and livestock sectors since it combines a high forage yield with an excellent nutritional quality, reaching high protein values and excellent percentages of fiber, energy and digestibility.
Another fact to take into account is its easy handling since we can make hay in the hours of high temperatures without prejudice to losing quality due to leaf fall. Pasto Siambasa is a crop that in its conformation has 80% leaf, it can be used for hay, silage or direct grazing.
High forage yields
Very rustic plant
Tolerance to salinity
Resistance to pests and diseases
Excellent stem-leaf ratio up to 80% leaves
In vitro digestibility of up to 80%
Protein content of 14% – 16%
Use for hay, silo and grazing
Siambasa grass the forage of champions.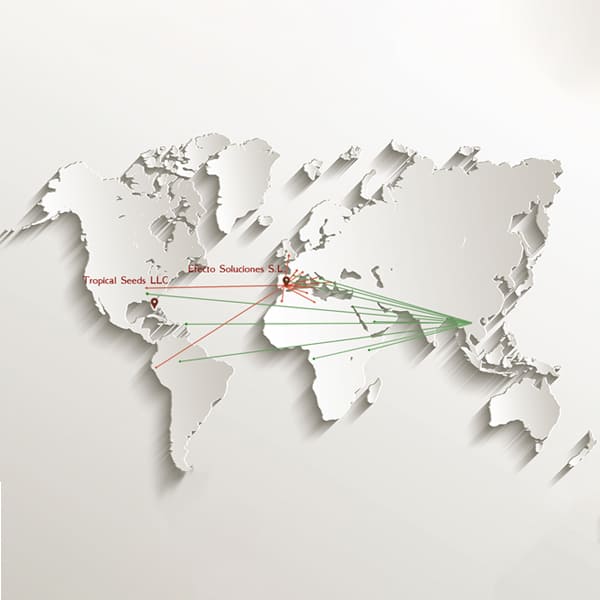 Responsable: Efecto Soluciones S.L.
Finalidad de la recogida y tratamiento de los datos personales: gestionar la solicitud que realizas en este formulario de contacto.
Derechos: Podrás ejercer tus derechos de acceso, rectificación, limitación y suprimir los datos en  info@efectosoluciones.com, así como el derecho a presentar una reclamación ante una autoridad de control.
Información adicional: En la política de privacidad encontrarás información adicional sobre la recopilación y el uso de su información personal. Incluida información sobre acceso, conservación, rectificación, eliminación, seguridad y otros temas.