Our cover crop mixes can provide several benefits. For example it helps reduce erosion, lower soil temperature, prevent crusting, add carbon and suppress weeds, as well as fix nitrogen.
We supply different types of mixtures depending on the needs of our customers and analyzing their final use, when designing a mixture, several aspects must be taken into account. The first is functional groups. Cover crop species can be grouped according to the season they grow and the plant family. These groups roughly correspond to the function of cover crops. The six functional groups are fall/winter planted grasses, legumes, and brassicas, and spring/summer planted legume grasses and broadleafs.
Depending on your goal for your cover crop mix , you must first select the season in which you are going to plant, and then the species of the plant families.
Contact us and we will make the mixture that best suits your needs. We make mixtures for coverage in olive groves, pistachio, almond trees as well as for crop rotation in greenhouses, tobacco, horticultural crops and much more that we can offer you.
Higher yield in fall, winter and spring compared to industry standard varieties.
Very fast establishment.
Highly reliable – extensively tested and consistent.
Grazing, silage, hay.
Recommended for all classes of cattle.
Very suitable for direct sowing.
Late maturity for forage quality during spring.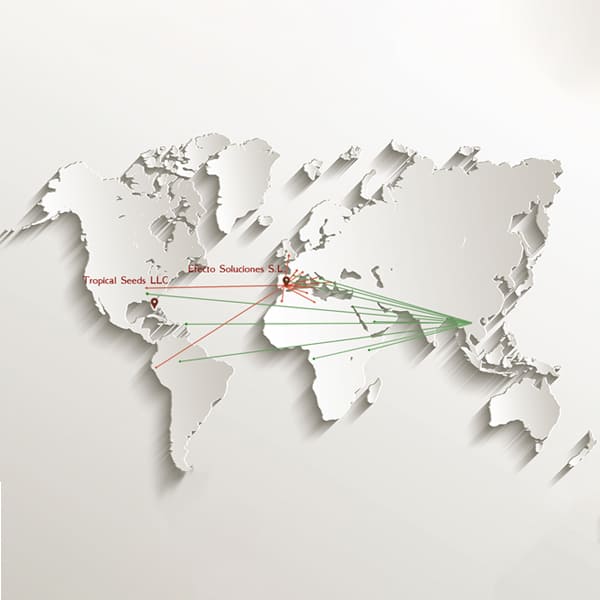 Responsible: Efecto Soluciones S.L.
Purpose of the collection and processing of personal data: to manage the request you make in this contact form.
Rights: You can exercise your rights of access, rectification, limitation and deletion of the data in info@efectosoluciones.com, as well as the right to file a claim with a control authority.
Additional information: In the privacy policy you will find additional information about the collection and use of your personal information. Including information on access, preservation, rectification, deletion, security and other topics.