Orium (Veza Villosa) belongs to the legume family, with an autumn-winter-spring cycle. Orium stands out for its fine stem and high biomass production capacity. It also stands out for its low need for water, adaptation to climates with low temperatures and high altitude areas. In its morphology it presents tendrils which makes it a plant that can grow by climbing when sown accompanied by another species that serves as a tutor.
Orium is produced under strict protocols with which we obtain a high quality of seed in reference to varietal purity and germination.
Due to its characteristics, Orium can be used as fodder or as green manure.
Es una veza (leguminosaanual) que destaca por su capacidad de adaptación a todos tipos de suelos y su gran producción.
Es muy rústica y tiene gran comportamiento con diferentes problemas de enfermedades más comunes de la veza.
Tiene un sistema radicular profundo, ramificado y provisto de nódulos en los que viven en simbiosis bacterias fijadoras de nitrógeno atmosférico, tallos trepadores, hojas paripinnadas terminadas en un zarzillo ramificado, floresrojo-violáceo, frutos en legumbre.

PRODUCCION 8 TN/MS/HA
Increases soil fertility
Increase in biodiversity
Soil erosion control
Improves the physical, chemical and microbiological conditions of the soil
Fixation of nitrogen
Benefits of crop rotation
Large productions
Various uses: hay, silage and grazing
Excellent protein percentages
Slim stems
Adaptation to be used with other species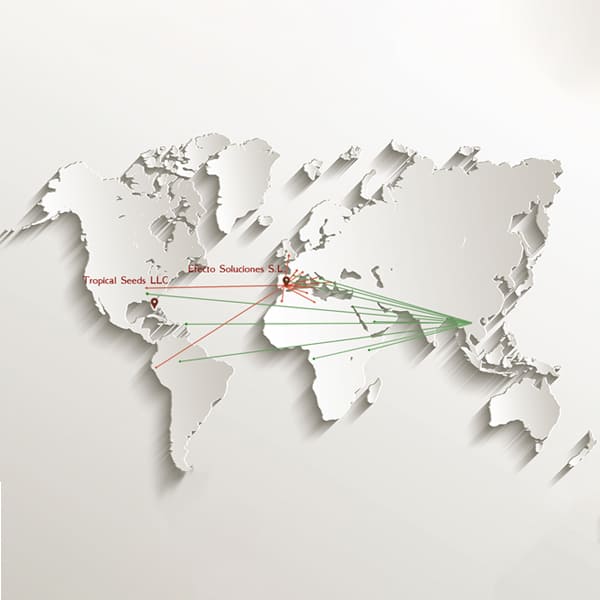 Responsable: Efecto Soluciones S.L.
Finalidad de la recogida y tratamiento de los datos personales: gestionar la solicitud que realizas en este formulario de contacto.
Derechos: Podrás ejercer tus derechos de acceso, rectificación, limitación y suprimir los datos en  info@efectosoluciones.com, así como el derecho a presentar una reclamación ante una autoridad de control.
Información adicional: En la política de privacidad encontrarás información adicional sobre la recopilación y el uso de su información personal. Incluida información sobre acceso, conservación, rectificación, eliminación, seguridad y otros temas.