Al-Fac (Medicago Sativa) is a multi-year species of the legume family. Its characteristics make Al-Fac an alfalfa with very favorable differentiations for the producer and obtain a distinction in quality with respect to other alfalfa that are in the market.
Al-Fac maintains the particularities of the alfalfa used by our elders, but with the characteristics and phenotypes of the alfalfa that are required today.
The particular conditions that we use in the production of Al-Fac seeds and the climate of the area where we produce it make Al-Fac a very productive alfalfa with excellent adaptation to various conditions and types of soils. The characteristics of Al-Fac mean that, in addition to very high productions, we achieve excellent nutritional quality, both in its protein percentages and in its fiber percentages.
High leaf content
Large sheet size
Slim and compact stem (not hollow)
Greater persistence of the leaf due to the strength of the peduncle
High regrowth capacity
High persistence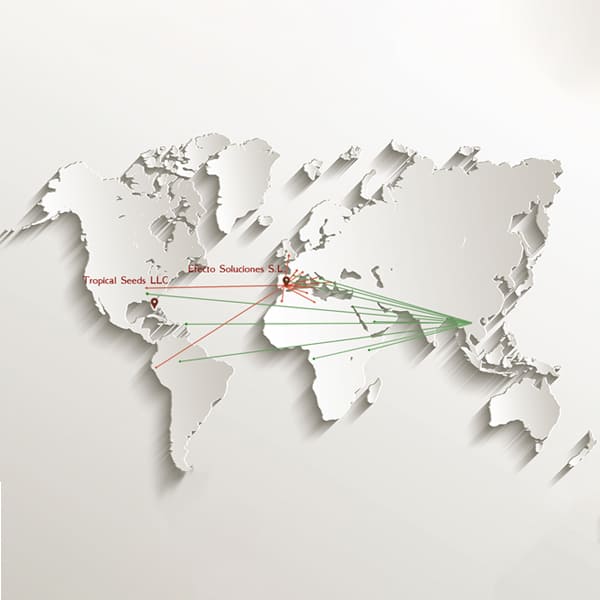 Responsable: Efecto Soluciones S.L.
Finalidad de la recogida y tratamiento de los datos personales: gestionar la solicitud que realizas en este formulario de contacto.
Derechos: Podrás ejercer tus derechos de acceso, rectificación, limitación y suprimir los datos en  info@efectosoluciones.com, así como el derecho a presentar una reclamación ante una autoridad de control.
Información adicional: En la política de privacidad encontrarás información adicional sobre la recopilación y el uso de su información personal. Incluida información sobre acceso, conservación, rectificación, eliminación, seguridad y otros temas.